"Mother Earth", The CORE ESSENCE, Amanda Downs.
Our Final Art Crawl in Houston Station is THIS Saturday!
Help us say "goodbye" to our home for the last 6 years, have drink with us, celebrate the closing show of  the stellar CORE ESSENCE by Amanda Downs, & contribute vision for our future as we continue to serve Nashville's artists!
2/26/2019
To our community:
After 6 years in Houston Station, abrasiveMedia is moving!
Gordon and Elizabeth Gilbreath of Houston Station have championed us, taught us, and supported us since the day we moved in. But all good things must come to an end.
We've begun as scheduled on our next round of strategic planning for the organization. "abrasiveMedia 2020: Vivid Vision for our Future" will be published publicly in phases as we complete our milestones. We'll have more to share with you about our future plans as they become definitive.
We're not certain where abrasiveMedia's permanent location will be, but we were already working on expanding some of our individual programs through partners like Metro Parks. So we'll be continuing with those plans, while we look for just the right long-term location for abrasiveMedia (and the individual and organizational partners we'll be bringing with us!)
But wherever we go, we know this: We can only do what we do because of you! Because of your support, abrasiveMedia has helped hundreds of artists grow, connect, produce, and give back to the community--reaching tens of thousands of Nashville's citizens through the art created by the amazing people we've worked with.
We're so excited to share our vision for our future growth with you!

Thank you for all you've done to support us over the years, and for the incredible joy and love you have brought to the artists we work with.
To everyone from Houston Station, we cannot express how much your support has meant to us! Great things can truly happen with big ideas and encouragement to accomplish them and you've proved this with us many times over.
Sincerely,
Audra Almond-Harvey, Executive Director, abrasiveMedia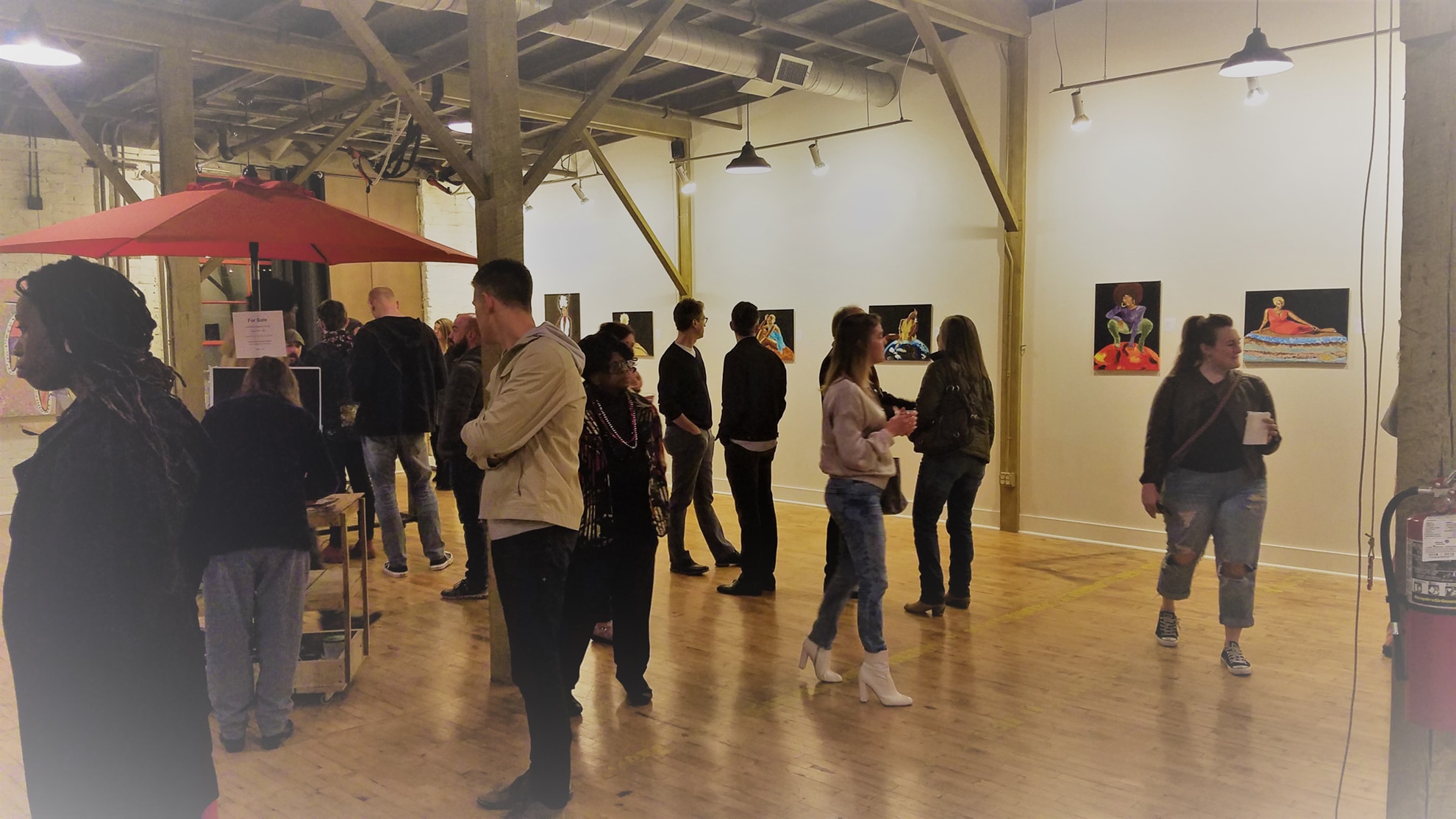 Join us THIS SATURDAY for the closing of CORE ESSENCE by Amanda Downs and our LAST CRAWL IN HOUSTON STATION with performances by Kellie Jolly, FALL, & Suspended Gravity.